My New Centralized Gaming PC using HDMI over UTP
As I recently migrated my Home Assistant instance to my good old Intel NUC, I needed a new media center. I also promised myself to buy a new Game PC after completing my bachelor's study program while working fulltime. What if I could combine these two things together, while the screens are in different rooms?
I spent lots and lots of time reading reviews about hardware. Luckily I still remember how to build a machine from back in the days, so I ordered the following parts:
Type
Hardware
Processor
AMD Ryzen 5 3600 Boxed
Motherboard
ASRock Fatal1ty B450 Gaming-ITX/ac
Graphics Card
Gigabyte Aorus Radeon RX 5700 XT 8G
Case
Lian Li TU150 Window Zilver
CPU Cooler
be quiet! Dark Rock 4
Fans
2x Noctua NF-F12 PWM chromax.black.swap
Memory
Crucial Ballistix Sport LT BLS2K16G4D32AESB
Power Supply
Corsair SF600
SSD
Intel 660p 1TB
Gaming PC Hardware Specifications
Some people might wonder why I picked the Gigabyte Aorus graphics card, because some cheaper models are available. I picked this specific graphics card because of the 3 (!) HDMI ports. We can debate on why you would prefer HDMI over DisplayPort, but there is one specific reason why I picked HDMI over DisplayPort.
HDMI over UTP
HDMI over UTP allows you to extend your HDMI signal over UTP. I use this to connect my monitor and both my television in the living room and the bedroom to my centralized PC. To get this to work, you need a high quality UTP CAT6 or higher cable and a UTP to HDMI converter. DIGITUS sells some great models such as the DIGITUS DS-55203 and the DIGITUS DS-55101 in case you need more range. I have both of them.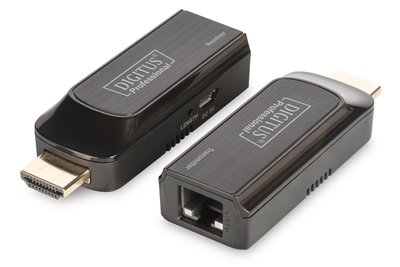 DIGITUS DS-55203
To control the game PC from both the living and bedroom, I'm using the Logitech K400 and a K400 Plus.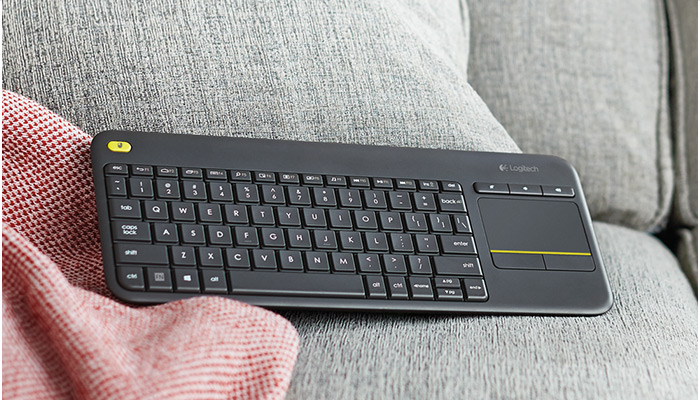 Logitech K400 Plus
If there is one thing I like to hide, it's cables. 😁 So I took this to a new level by placing my game desktop centrally in the house and connect my main monitor with an HDMI cable through the wall.
My new monitor, but where is the new Gaming PC?
The Game PC on the other side of the wall
I've been using this setup for a couple of weeks and I'm really happy with the reliability and ease of use. Although it would help if Windows showed the login screen and the notification area of the taskbar on all monitors.
What do you think of the setup? Would you consider a centralized PC in your house? Let me know!
Stay safe you all!